Dental Bonding – Inver Grove Heights, MN
Seamless Repair for Chipped Teeth
Kids love to play around and put things in their mouths. It is no wonder, then, that many children suffer from chipped teeth or small cracks in their enamel. Such issues might not be a serious threat to their oral health, but they do deserve professional care. Here at Mighty Molars in Inver Grove Heights, Dr. Strumpf and our team are proud to provide dental bonding. This quick service offers seamless repair for chipped teeth. Read on below to learn more about this cosmetic treatment.
Why Choose Mighty Molars for Dental Bonding?
Highly Skilled & Detail-Oriented Pediatric Dentist
Restore Your Child's Confidence in Their Smile
Comfortable & Fast Treatment Process
What Is Dental Bonding?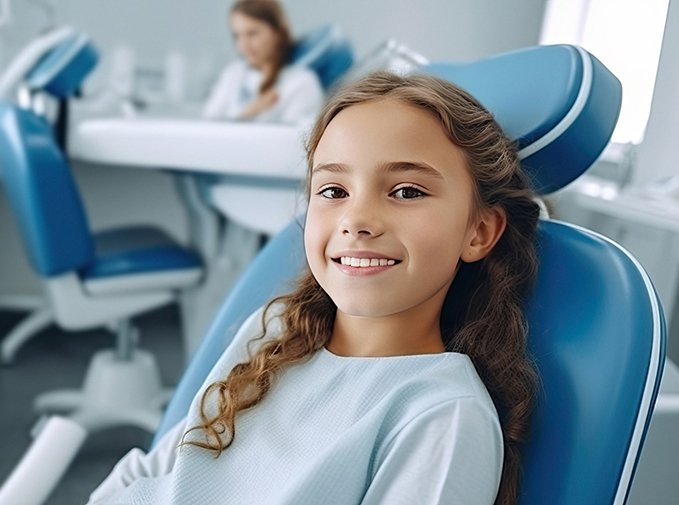 Dental bonding is a treatment that uses a tooth-colored resin to repair minor aesthetic imperfections in teeth, such as small chips and cracks, as well as significant discoloration. The resin is the same material that we use for tooth-colored fillings, so you can be confident that it is safe for your child. We even shade-match it to the surrounding enamel so it looks as seamless as possible.
Dental bonding is suitable for use on both permanent teeth and primary (baby) teeth. It is durable enough to last for several years and can provide increased confidence to kids who might be self-conscious about their smile.
Who Is a Good Candidate for Dental Bonding?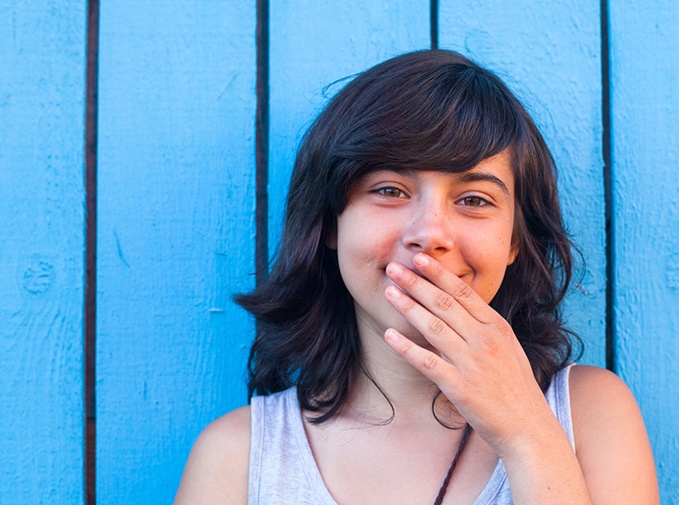 Dental bonding might be a fit for your child if:
They have a chipped tooth or other aesthetic imperfections. Bonding can restore a tooth's original shape and prevent its jagged edges from irritating nearby soft tissues.
They have sound oral health. Bonding can have some restorative value, but it is primarily a cosmetic treatment. Some patients might need preliminary care before they are eligible for smile enhancements.
They have good habits. Your child should be responsible enough to care well for their bonding after it is in place. Even some relatively young kids have shown that they are able to keep the results of their cosmetic treatment in good shape.
The Dental Bonding Process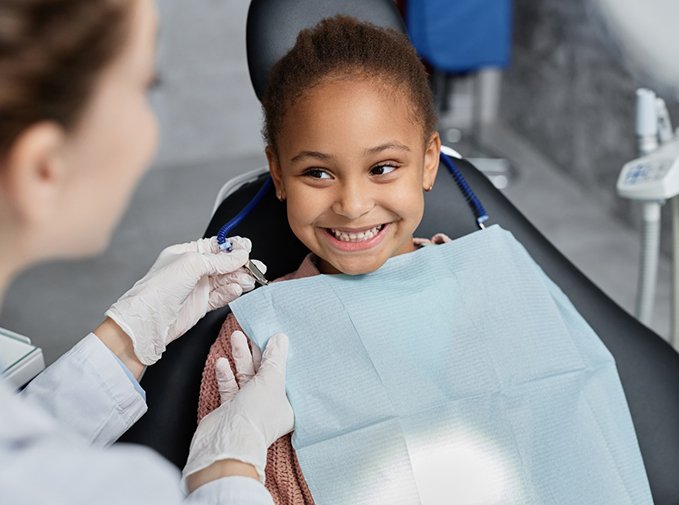 The dental bonding process is fairly simple. First, we select the right color for the resin. We then prepare the tooth by slightly roughening up its surface and applying a conditioning liquid. Next, we place the resin on the tooth and harden it with a special curing light. We finish up by shaping and polishing the resin so it looks and feels as natural as possible.
The Benefits of Dental Bonding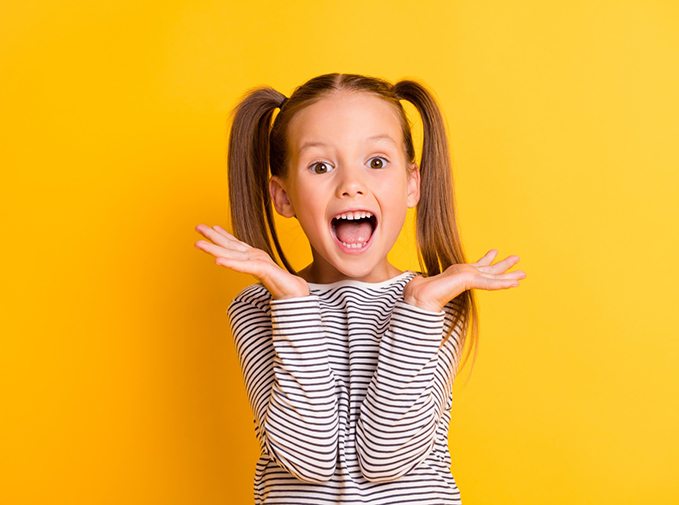 Some noteworthy benefits of dental bonding include:
The process is fast. It usually takes just one appointment to complete.
The treatment is comfortable. In many cases, we do not even have to numb a patient's mouth in order to perform the bonding process.
Maintaining bonding is easy. Excellent oral hygiene and a reasonable diet are both important.
Bonding can boost confidence. Some kids, especially teens, are self-conscious about their teeth. Bonding may be what they need to smile confidently.
Bonding is durable. With proper care, it has the potential to last for several years.