Dental Checkups & Teeth Cleanings – Inver Grove Heights, MN
Defending Innocent Smiles from Cavities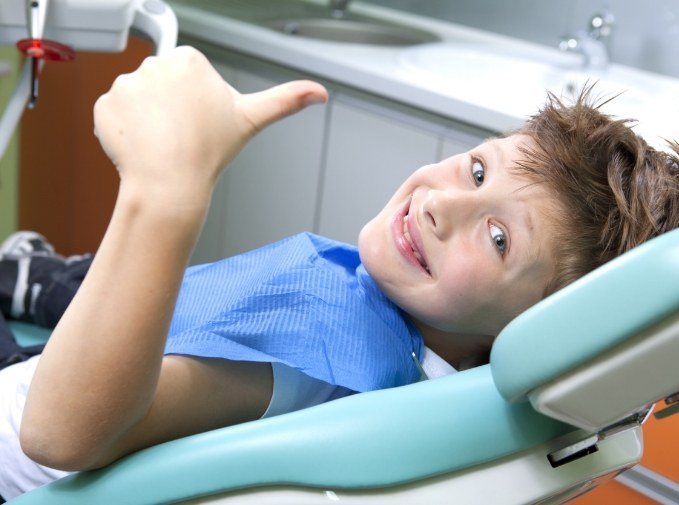 If your child is old enough to have teeth (which is usually around six months), you need to start scheduling dental checkups and teeth cleanings in our Inver Grove Heights, MN pediatric dental office as soon as possible. After all, the best kind of cavity is the one that you never have to deal with! Our team will work to make each appointment fun for your child while we clean their smiles and teach them the importance of good oral hygiene. Give us a call today if it's time for your child's next dental visit.
Why Choose Mighty Molars Pediatric Dental for Dental Checkups & Teeth Cleanings?
We Make Dentistry Fun for Kids!
Everything Done In-House
Super Sealants for Stopping Cavities
Dental Sealants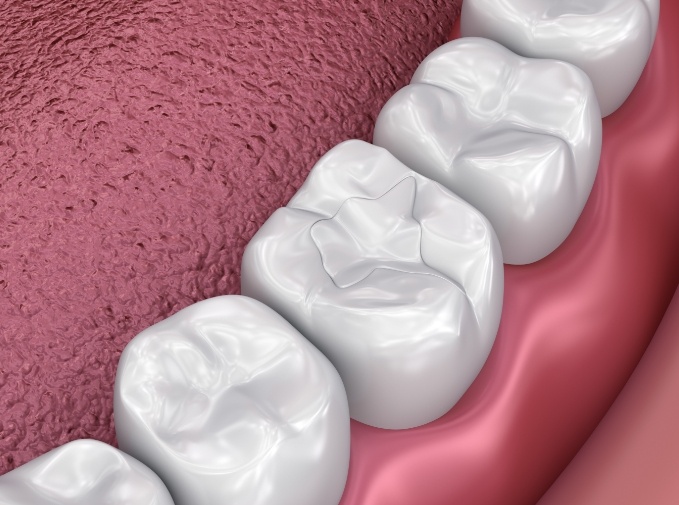 Nobody is born knowing how to brush well; it will take time for your child to get used to cleaning every surface of their teeth. We're more than happy to show them the best brushing techniques, but in the meantime, we can give their teeth a little extra protection with the help of dental sealants. A sealant is a thin layer of plastic that closes off the crevices in the molars and premolars where bacteria tend to get caught. This keeps the hardest-to-clean teeth safe while your child works on their brushing skills.
Fluoride Treatments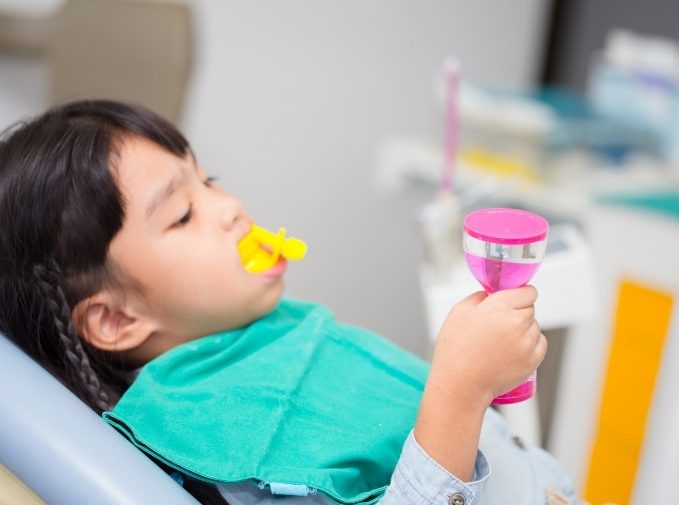 Fluoride is a naturally occurring mineral that you can find in ADA-approved toothpastes and public drinking water. When fluoride teams up with tooth enamel, the result is a stronger tooth that can more easily resist decay. Is your child getting plenty of fluoride? We can make sure they are at their next appointment by applying a special gel or varnish after we're done with their checkup and cleaning. The teeth will absorb the fluoride to strengthen themselves, making it less likely your little one will have a cavity the next time they visit us.
Non-Nutritive Habits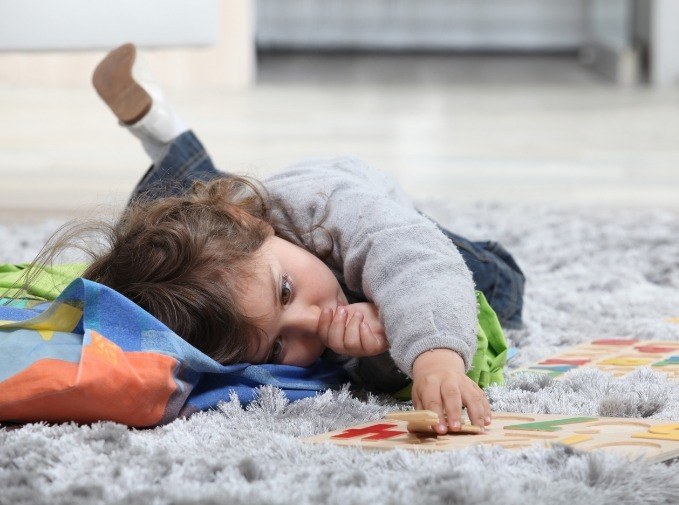 Thumb-sucking starts off harmless, but this little habit can have big consequences if it doesn't stop on its own. If your child has not stopped sucking their thumb by the time they're 4, we can give them a small appliance to encourage them to stop. We can also use space maintainers and expanders to guide your little one's dental development so that they can avoid the worst of the damage that thumb-sucking can cause.
At-Home Dental Care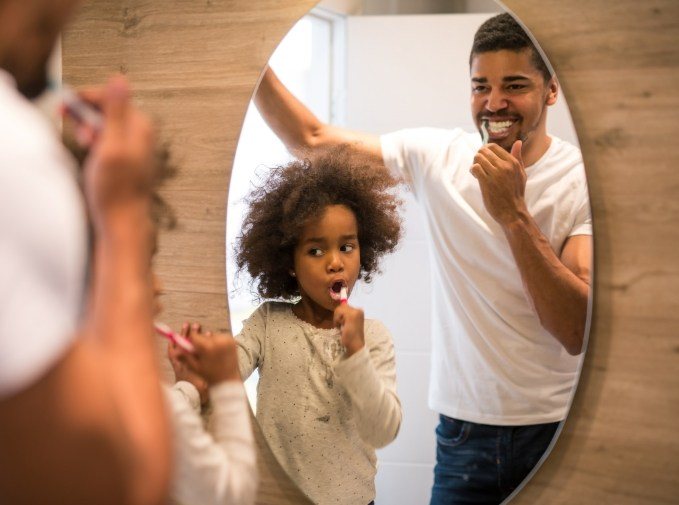 Seeing the dentist twice a year is important, but your child also needs to be getting great dental care at home. When you visit us, we encourage you to ask any questions you might have about your child's oral health, such as "What sort of toothpaste should I buy for them?" or, "What kind of food is good for their teeth?" We want to be your trusted partner when it comes to protecting your child's precious smile!
Dental Checkups and Cleanings for Kids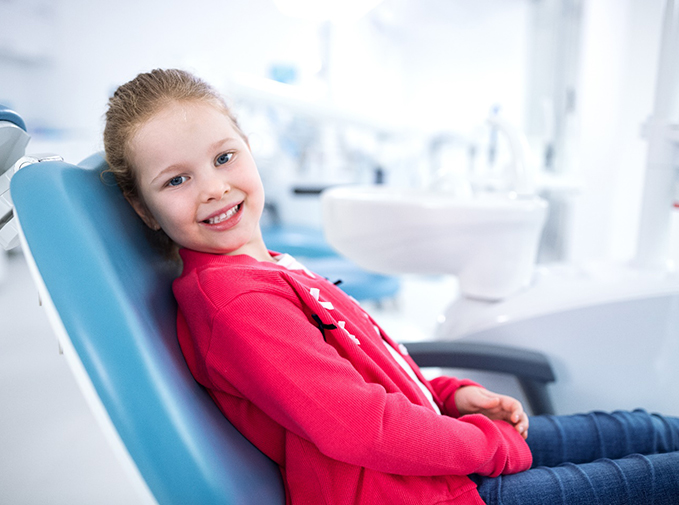 When was the last time your child visited their dentist for a routine checkup and cleaning? If the answer is "More than six months ago", then we recommend scheduling a visit to our office as soon as possible! Regular maintenance is of the utmost importance if you want your little one's smile to stay healthy and bright well into adulthood, and it's also an excellent chance for us to check for cavities and other dental problems before they can lead to severe, permanent damage.
Why Are Regular Dental Checkups & Cleanings Important?
Tooth decay and gum disease often develop silently, meaning your child might not notice any pain at first. By the time they do notice something is wrong, the issue may have already reached its more advanced stages, and they might need extensive (and costly) dental work to save their smile. But if they have a dental checkup performed every six months, our team can diagnose any existing oral health problems long before they can turn into emergencies.
If you have a dental insurance plan that includes coverage for your child, then regular checkups and cleanings become even more important. Most insurance companies are willing to pay 100% of the cost of preventive care, as it can lower the chances of the patient needing more expensive treatments in the future. By scheduling regular appointments for your child, you can get your money's worth out of your plan's benefits.
What to Expect During a Dental Checkup
At your child's checkup, we'll take the time to update and review their medical history to see if there are any health conditions that we need to be aware of. Then, we will thoroughly examine your child's mouth for signs of cavities and other dental problems. We usually take X-rays at least once a year to check for issues that normally couldn't be seen with the naked eye alone.
While we're looking over your child's smile, we'll take note of how their mouth is developing. If there's any cause for concern – such as misaligned teeth that might require braces in the future – we will let you know and explain what steps you can take to keep your child on track to enjoying excellent dental health for the rest of their life.
What to Expect During a Dental Cleaning
Even if your child is brushing at least twice a day, there are likely many areas that they haven't been able to clean by themselves. We'll remove any plaque or tartar that has accumulated on your little one's smile before it leads to bad breath, tooth decay, and other issues. Once we're done with the cleaning, we'll polish your child's teeth, and we'll let you know if there are any areas that they need to focus on brushing more thoroughly at home.