Emergency Kids' Dentistry – Inver Grove Heights, MN
Coming to Your Child's Rescue During Dental Emergencies

There's no time to lose when a real dental emergency strikes. A knocked-out, badly decayed, or severely injured tooth could be lost for good if it's not treated in time. As a parent, you should make sure that your child has somewhere to go if they ever need urgent care, and Mighty Molars Pediatric Dental is here to help! Call us immediately for emergency kids' dentistry in Inver Grove Heights, MN if your child has unexplained tooth pain, a visible dental injury, or any other symptoms that call for attention right away.
Why Choose Mighty Molars Pediatric Dental for Emergency Kids' Dentistry?
Same-Day Emergency Appointments
Multiple Sedation Options Available
Fantastic, Caring Dental Team
How We Handle Dental Emergencies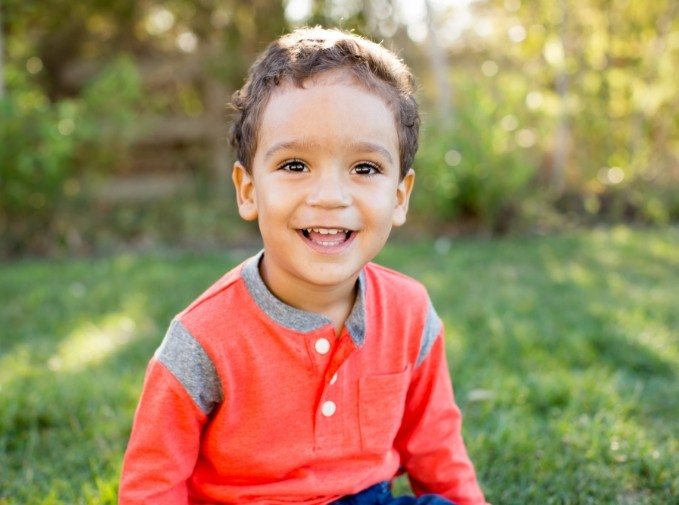 Same-Day Emergency Appointments: We can schedule an emergency appointment for your child on the same day as your call, and we offer after-hour and weekend emergency visits so that we can come to your child's rescue whenever we need to.
Comprehensive Exam: Once you and your child arrive, we'll quickly perform a detailed emergency examination. We need to figure out the cause and extent of the emergency before we can offer any sort of treatment. At this point, we'll also take steps to stop any immediate discomfort your child is experiencing.
Review Findings: After we have a full understanding of your child's emergency, it's time for us to put together a plan. We'll work with you to pick the best treatments for your little one's needs, and we'll make sure you're aware of the costs and timeline beforehand.
Get Your Child the Care They Need: Once we have a treatment plan, it's time for us to stop your child's pain for good! From simple treatments like fillings to more advanced care, we're ready to take whatever steps are needed to get your little one's oral health back to normal.
The Most Common Dental Emergencies
If you're not sure what counts as a dental emergency and what doesn't, give us a call! Taking the initiative in your child's dental care could save them from a bigger, more painful dental issue. Listed below are some of the most common dental emergencies we see at our pediatric dental office:
Understanding the Cost of Children's Dental Emergencies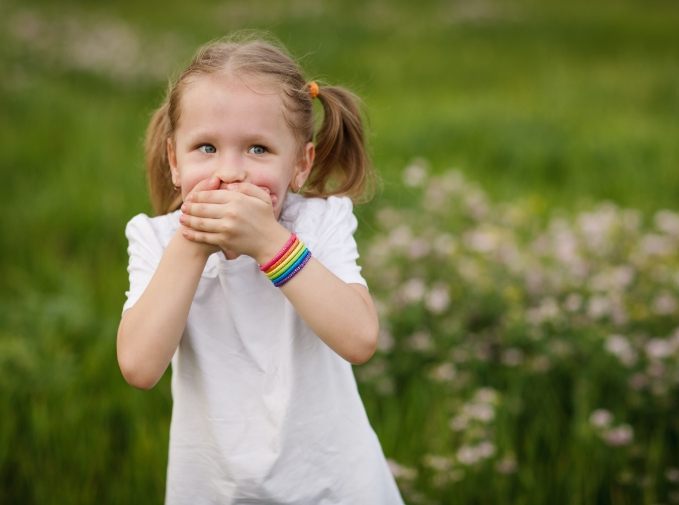 How much will you end up paying for your child's emergency care? It's difficult to say without knowing what that emergency is first. Once we've checked your child's mouth, we'll have a better idea of what kind of treatment they need, and at that point, we can put together an estimate for how much it will likely cost. And when the time does come for you to pay, our team will work with you to find the best financial option that works with your budget.
Keys to Preventing Children's Dental Emergencies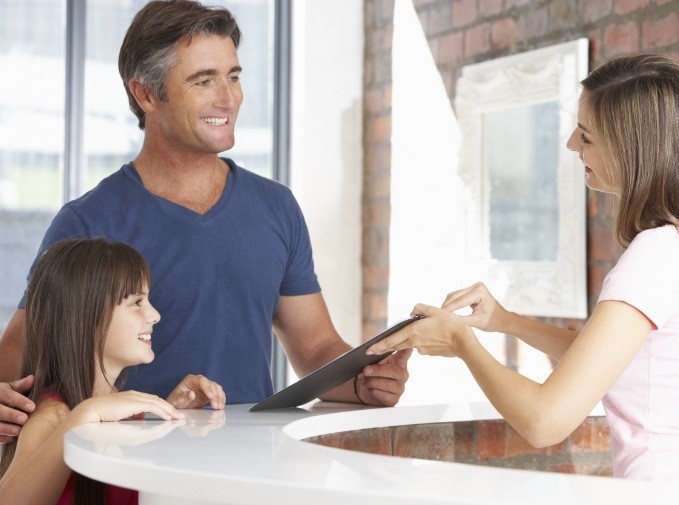 You can save your child from emergencies before they even occur if you take the right preventive steps. As you might expect, scheduling regular checkups and making sure your little one is brushing regularly are some of the best ways to keep your little one safe from decay. And while you can't always predict teeth-breaking accidents, you can get your child a mouthguard to wear while playing sports, and you can teach them to break the habits – such as nail-biting – that can put their teeth at risk.
Pediatric Dental Emergency FAQs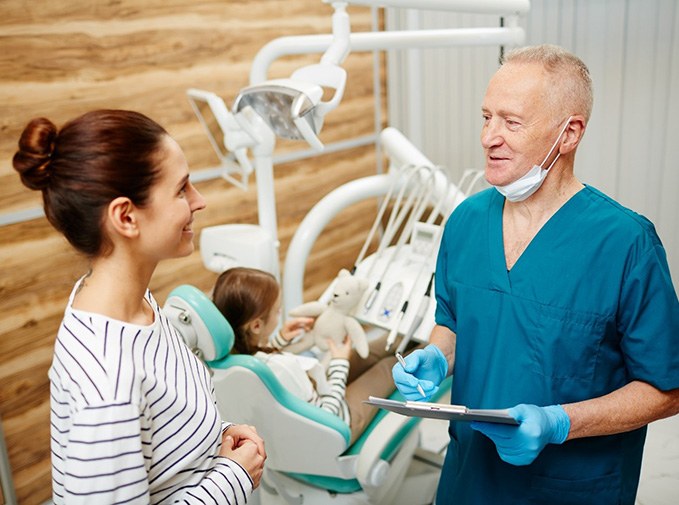 Dental emergencies can be overwhelming for anyone. However, there is an additional layer of stress when your child is the one struggling. As a parent, you want to get them out of pain ASAP, and we're here to help. In addition to being a phone call away, we've answered some FAQs right here to help you navigate the best way you can get your child the care they need.
Should knocked-out teeth be placed in water?
Knocked-out teeth should be placed in milk, not water. It's important that we also mention that knocked-out baby teeth are a dental emergency, particularly if it's too soon. If you and your child find yourself in this situation, call our emergency pediatric dentist in Inver Grove Heights right away. One of our knowledgeable team members will walk you through how to handle this dental injury and give you instructions on how to get to our office (if needed).
Are toothpicks safe to use?
If your child has something stuck between their teeth, you may be tempted to use a toothpick. Don't! Although they have a sharp edge, pieces of the wood can break off in their mouth, making the situation worse. Plus, swallowing a toothpick can be deadly. For all of those reasons, we recommend taking a different approach to dislodge the debris, like using floss or having your child rinse with a mixture of salt and warm water.
What should I keep in my emergency dentistry kit?
At home, you might have a First Aid Kit, which is extremely helpful when accidents do arise. Since they don't usually include dental emergency-specific products, we recommend adding them or creating a designated kit for tooth-related injuries. A few helpful things to include are: Orajel (or another topical anesthetic), floss, and the address and phone number of our practice.
Does my child need to visit for minor chips?
Chipped teeth can happen from numerous incidents – from a sports-related accident to a fall on the playground. Whether the damage seems relatively minor or is more severe, we recommend bringing your child in for an exam. We need to determine if any of their surrounding teeth were damaged as well as if the tooth is at risk of becoming infected or breaking further. If it is, then it's important that we intervene sooner rather than later.
How can I help my child sleep with tooth pain?
Whether your child has a day or two until their treatment or they already got the care they need but their mouth is a bit sore, there are a few ways you can ease their discomfort. First, it's important not to feed them anything crunchy, sugary, or acidic before bed. Instead, offer scrambled eggs, oatmeal, plain yogurt, and other soft foods. About 30 minutes before bed, you can give them an OTC pain reliever for children (just double-check with their doctor or dentist first). Lastly, prop them up on a few pillows so their head stays elevated throughout the night.