Dental Crowns – Inver Grove Heights, MN
Fix Your Child's Damaged Teeth

Accidents can and do happen when kids are involved. After all, children don't have the same experience as adults — it's only natural that they get into tight spots. As such, your tykes might suffer from decayed or damaged teeth. That said, little ones don't have to live with broken smiles. With help from Dr. Strumpf and co., they can get dental crowns in Inver Grove Heights! These prosthetics would protect your children's teeth while also restoring their appearance. Just read or call the Mighty Molars office today to learn more!
What is a Dental Crown?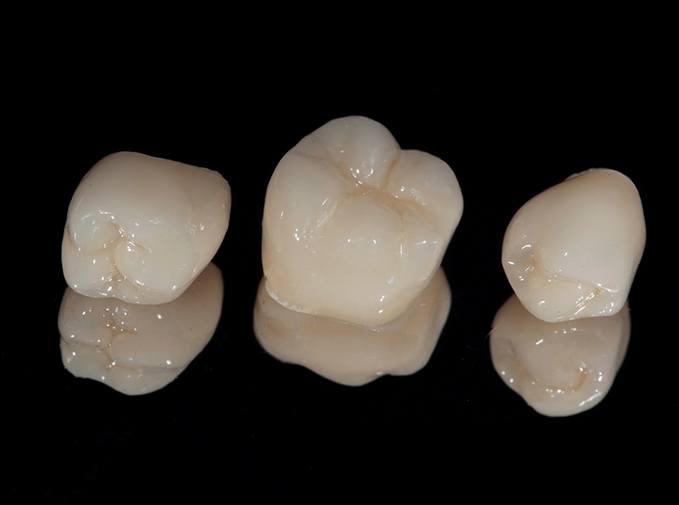 Put simply, a dental crown is a small, tooth-shaped "cap" that fits over a weakened tooth. By relying on zirconium material, it protects the affected area while restoring your pearly white's look. Given these functions, the restoration is ideal for child patients who:
Have a large cavity that a filling can't treat
Suffer from a severe dental injury
Experience a weakened smile that needs extra support to prevent fracturing
Just received root canal therapy
Want to address a severe cosmetic imperfection
Depending on their needs, we'll walk you and your kiddo through the crown process to ensure ideal service.
The Dental Crown Process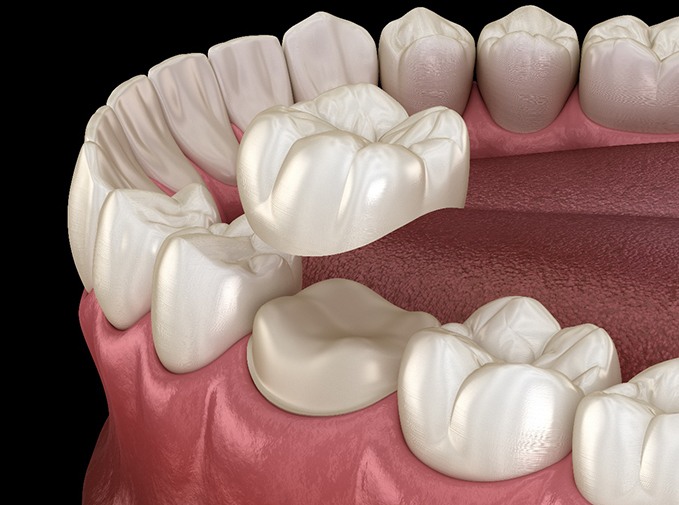 Before anything else, you and your child will consult Dr. Strumpf to confirm if a crown is the best choice. This process will involve a discussion of relevant smile goals, oral health needs, medical history, etc. Based on the received feedback, our team can then decide if a crown seems right. Furthermore, we'll also learn whether your little one needs pre-treatment preventive work.
If we proceed with crown placement, the treatment will follow several steps. For starters, Dr. Strumpf will remove bits of your child's tooth enamel. (Doing so lets him lay the crown flush with surrounding teeth.) He'll then take a dental impression of your kiddie's smile. While said impression is used to make the final crown, the child will wear a temporary one for a few weeks. We'll then place the completed crown over your kid's tooth when it's finally ready.
Remember: Once the crown is placed, Dr. Strumpf will explain how best to care for it. Therefore, try to listen to these instructions on your child's behalf.
The Benefits of Getting a Dental Crown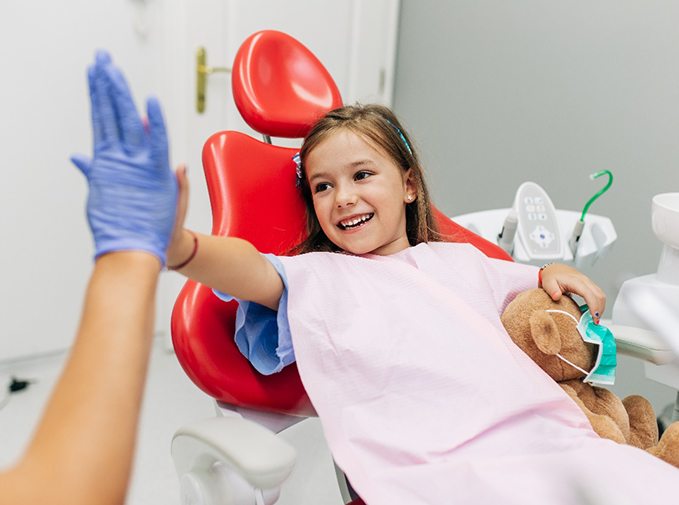 After treatment, a child will experience several perks from their new dental crown. Some of the most common ones include the following:
A Great-Looking Smile: Because zirconia is tooth-colored, a dental crown will restore your kiddie's smile without being eye-catching or distracting.
Tooth Protection: A dental crown protects a tooth's damaged area from harmful bacteria. Consequently, it keeps the pearly white from needing invasive procedures later — root canal therapy, tooth extraction, etc.
High Comfort: A crown "caps" a tooth's jagged area, improving your mouth's comfort and overall chewing ability.
Long-Lasting Results: A well-maintained crown can last for 15 years or more.
Ultimately, dental crowns in Inver Grove Heights could help your child's smile. That being the case, book a visit to our office today!
Understanding the Cost of Dental Crowns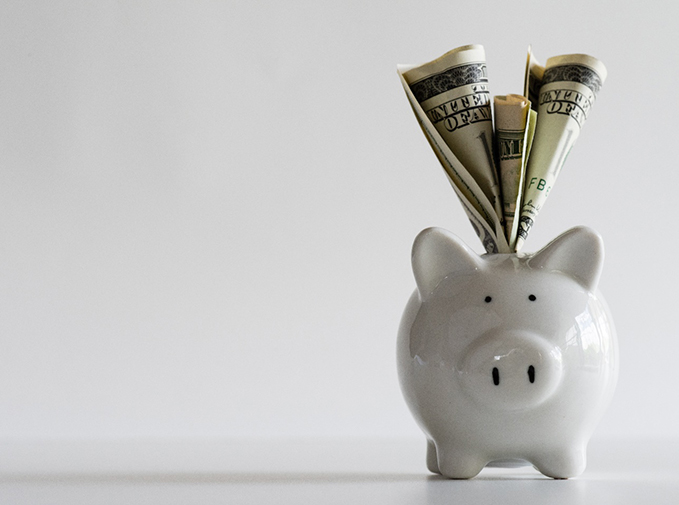 If your child has a damaged tooth, it's important to take steps to prevent it from getting worse. The good news is that dental crowns are available to cover and protect structurally compromised teeth from additional harm. However, cost is an important aspect to think about. During your child's visit, we can discuss exactly how much their treatment will be. Until then, here are some things to consider.
Factors that Affect the Cost of Dental Crowns
There are several different factors that can influence the cost of your treatment. Here are just some of them:
Severity of Damage: If your child needs another procedure, like pulp therapy, before they get their crown, this will contribute to the overall treatment cost.
Materials Used: The type of materials used to create your child's crown will affect the price. We make our dental crowns from stainless steel and zirconia.
Does Dental Insurance Cover Dental Crowns?
Dental crowns are usually considered to be a major procedure, so they can have up to 50% of their cost covered by dental insurance if they are deemed to be medically necessary. If you need help understanding dental insurance benefits and how they work, don't hesitate to talk to one of our friendly team members.
Other Options for Making Dental Crowns Affordable
If you don't have dental insurance, this doesn't mean that you will be left completely on your own. We work with CareCredit – a third-party financing company that can split the cost of your child's treatment into manageable monthly installments with little-to-no interest. To learn more about your financial options, feel free to give us a call.
To find out more exactly how much your child's crown will cost, schedule an appointment with us. We're eager to help keep your child's smile healthy and happy!
Dental Crown FAQs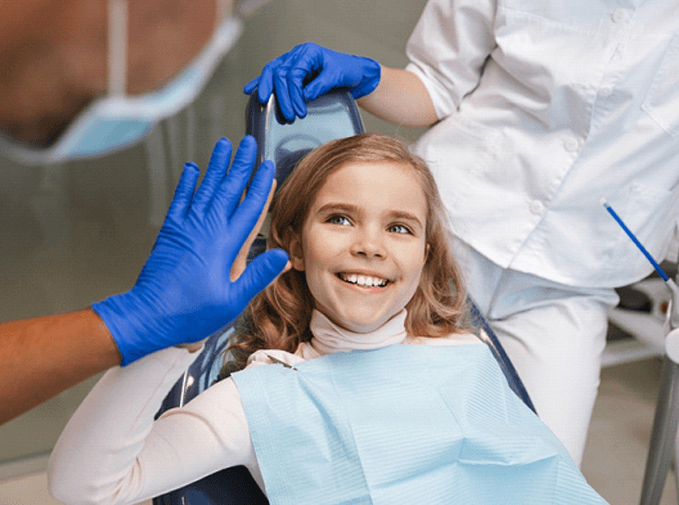 Is your child in need of a dental crown? It's perfectly understandable that you have some unanswered questions, so we're here to help. Here are the answers to some of the most common questions we receive about kids' dental crowns in Inver Grove Heights. If you don't see the information hat you've been looking for below, give us a call. We'd be happy to walk you through the process so you know what to expect.
Do Dental Crowns Get Cavities?
It is impossible for a crown itself to develop a cavity. However, the tooth underneath it still can. In fact, a crowned tooth has about the same risk of decay as an uncrowned tooth. If your child isn't keeping up an optimal oral hygiene routine, bacteria and plaque can form around the gumline where the crown meets the tooth. They can then travel underneath the crown and wreak havoc on the underlying tooth. Fortunately, this can be prevented with regular brushing, flossing, and dental checkups.
Does It Hurt to Get a Dental Crown?
Just like getting a dental filling, the area around your child's tooth will be numbed before the procedure begins. They won't be able to feel a thing. However, they may experience some soreness for a few days after, but this can be managed with over-the-counter pain relievers. If discomfort persists or worsens, give us a call. Remember that since dental crowns protect the vulnerable tooth from damage, they are likely to prevent further discomfort in the tooth later on.
What Can My Child Eat with a Temporary Crown?
Your child should be able to chew comfortably with a temporary crown, but there are still some foods that are best avoided. Because there may be a small gap between your child's temporary crown and their gumline, it is a good idea to limit sugary foods and beverages. Very hot and cold foods can cause sensitivity. Your child should avoid hard or sticky foods that could damage, loosen, or dislodge the crown. This includes hard breads, popcorn, corn on the cob, chewing gum, caramel, and hard candy.
Are Dental Crowns Covered by Insurance?
Crowns are usually included in dental insurance plans. Since getting a crown is usually considered a major procedure, they are often eligible for coverage at 50% after the deductible is paid and before the annual maximum is exceeded.