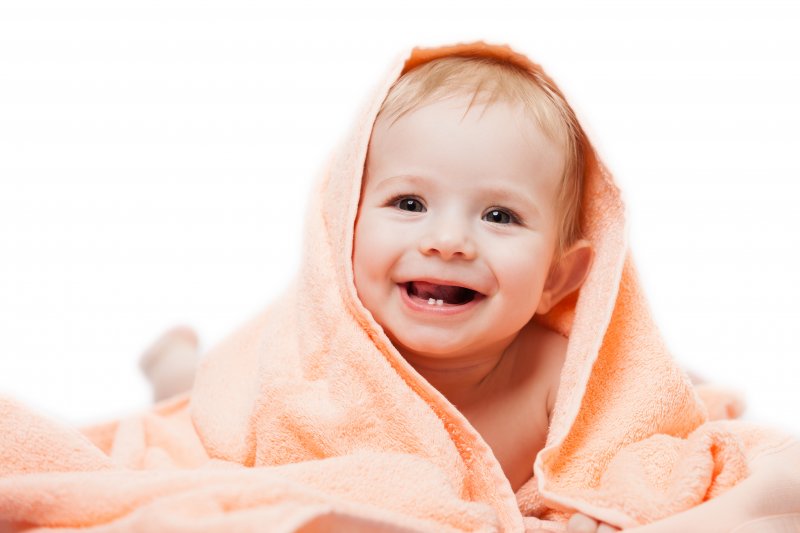 Teething is a major milestone in the life of any child, but that doesn't necessarily make it any more enjoyable for the parents.
If you've noticed your child has started to spout molars, the good news is that you're nearly out of the woods when it comes to teething. These so-called "two-year molars" are usually the last baby teeth to sprout; if you want to know more about them, here's a guide that may be able to give you some helpful information.
When Do Babies Get Their Two-Year Molars?
These molars are the last teeth your baby will get, and they're liable to come in one at a time. Every child is different, but your can expect to see the first set of top molars come in at around 13 to 19 months, and for the bottom molars to come in between 14 and 18 months.
The second set of molars on the top should start to sprout between 25 and 33 months, and 23 to 31 months on the bottom.
Symptoms of Molars Coming In
By now, you should recognize the signs of your child starting to have teeth sprout. If you notice your child is unusually fussy, drooly, and starting to gnaw on things, you might check their gums for signs of cutting molars.
How to Ease the Discomfort of Two-year Molars
Some toddlers don't experience any discomfort at all when their molars come in, while others experience even more than the first time due to the molars' size compared to the other teeth. Some kids may even complain of headaches as a result of their molars coming in.
By now, you should also be used to helping your child deal with teething, though most of the rings you used before were designed for incisors, and won't work well for their molars.
Instead, now that your child can eat solid food, crunchy carrots, apples, and peeled cucumbers can all be good ways to ease teething discomfort. You can also let your child chew on a wet washcloth or gauze pad between meals, and even chill them to help bring down swelling.
As was mentioned before, this is the final hurdle when it comes to teething. Help your clear it, and they should be able to help them live a happy life with a full smile!
About the Author
Dr. Matt Strumpf has always loved being able to help children, which is why he is so proud to be able to have fixed countless kids' smiles through his pediatric practice. He prides himself on being able to show nervous patients that the dentist is nothing to be scared of. Dr. Strumpf earned his degree from Midwestern University, and completed his pediatric residency at the University of Illinois Chicago.
If you have any questions about two-year molars, we can be reached at our website or by phone at (651) 450-6111.